Reserve a table
Reserve a table for Hotel New York or NY Basement online by choosing from the restaurants below.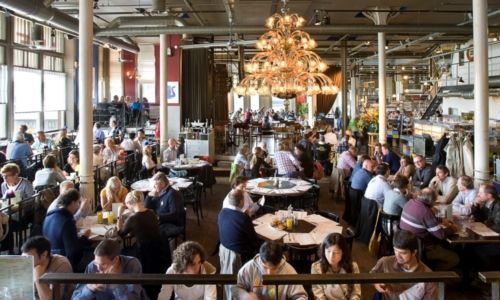 Hotel New York
Hotel New York
There is a large café-restaurant on the ground floor. Thanks to the wide a la carte menu, our guests can eat in an extensive or simple way, in all price ranges and from early in the morning until late at night.
It's not possible to make a reservation. We place our guest when they arrive.